Maine Kayak, Paddleboard, and Bike Rentals & Tours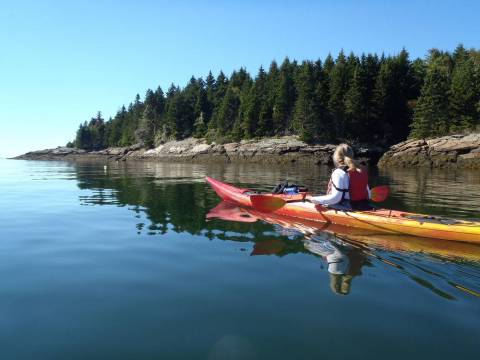 SeaSpray Kayaking
209 Pleasant Street, Brunswick, ME 04011
207-404-1100
https://www.seaspraykayaking.com/rent/
Whatever floats your boat, we've got it. Paddle directly from our location at Thomas Point Beach (remember to check the tides), let us bring the boats or boards to you,  or you can pick them up from our 209 Pleasant St. Brunswick Location and take them away!  Spend a special day on the water with friends, or take that kayak camping trip you've always wanted to with your kids. Whatever your idea is, we can make it happen with our  fleet of quality rentals. Seaspray will deliver all rental boats, wetsuits and life jackets you need for kayaking, canoeing or paddleboard outings to your launch site, cottage and/or house on the water. We have kayaks & paddle boards for adults and kids, both single or tandem. Just tell us what you need.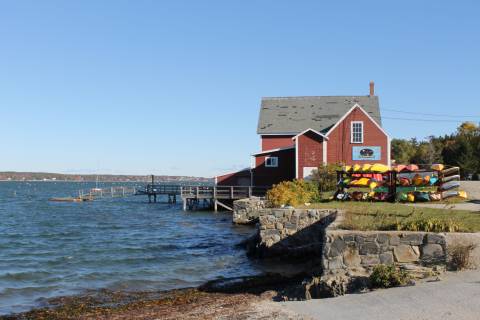 H2Outfitters
1894 Harpswell Islands Rd, Orr's Island, ME 04066
207-833-5257
www.h2outfitters.com/rentals
Experience our backyard playground, the picturesque waterfront community of Harpswell, Maine. Not known to many this gem of a location once discovered lures visitors to its shores time and time again. The Harpswells have a long history of fishing and lobsering and today is still an active working waterfront. The beauty and solitude of this often overlooked area, has attracted authors, poets, and explorers to its shores.  Harriet Beecher Stowe, Edna St. Vincent Millay and Arctic explorer Admiral Robert E. Peary, are just a few of the notable names who once lived here. A highlight of this area is paddling beside and beneath the unique Cribstone bridge that connects Orrs and Bailey island. The cribwork design of the large granite blocks is an architectural marvel which is fun to see up close from the seat of your kayak. Take part in a day trip to Eagle Island, once summer home to Admiral Robert E. Peary, spend a half day exploring some of the closer islands, or join us for a sunset paddle to enjoy the light, wildlife, and tranquil waters of the evening.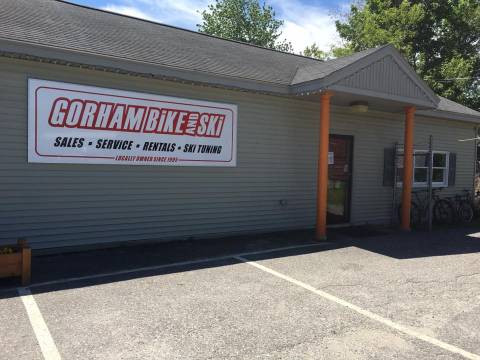 Gorham Bike & Ski
88 Union St, Brunswick, ME 04011
207-725-1100
https://www.gorhambike.com/about/gorham-bike-ski-brunswick-bike-rentals-...
We've got a great fleet of road, hybrid and mountain bikes for all your rental needs. Plus, our staff is the friendliest around and can help get you on your way. All of our rentals are professionally maintained for hours of flawless riding. Rentals are available from any of our four locations in Maine.